Monthly Blockchain Updates: February Edition
On February 22nd, The Entrepreneurship Society, Rogers, L4 Ventures, Lendroid and Aion hosted our monthly Blockchain Updates and Demo event – an evening of learning and networking with the top projects in Canada – at the Rogers Velma Theatre. The purpose of the event was to feature emerging blockchain projects and to discuss real-world use cases for blockchain technology and how it would be used in the future.
TES partnered with various blockchain companies including Aion, CoinSquare, The Blockchain Research Institute, L4 Ventures, BetterPlace, McLaren and Kleros. Presenters spoke to what they developed, what they are working on and how they plan to grow. Blockchain technology is changing the new digital age. Every presenter expressed how fast the industry was growing and how much of a priority hiring is for their company.
Aion spoke to their latest build. For those who missed the event, they can gain access to the Aion test net here. Lendroid is spending their energy doubling down on protocol work, and have built a nifty library of tools for developers. They are also excited about the support and amazing discussions on Telegram, Twitter and Slack.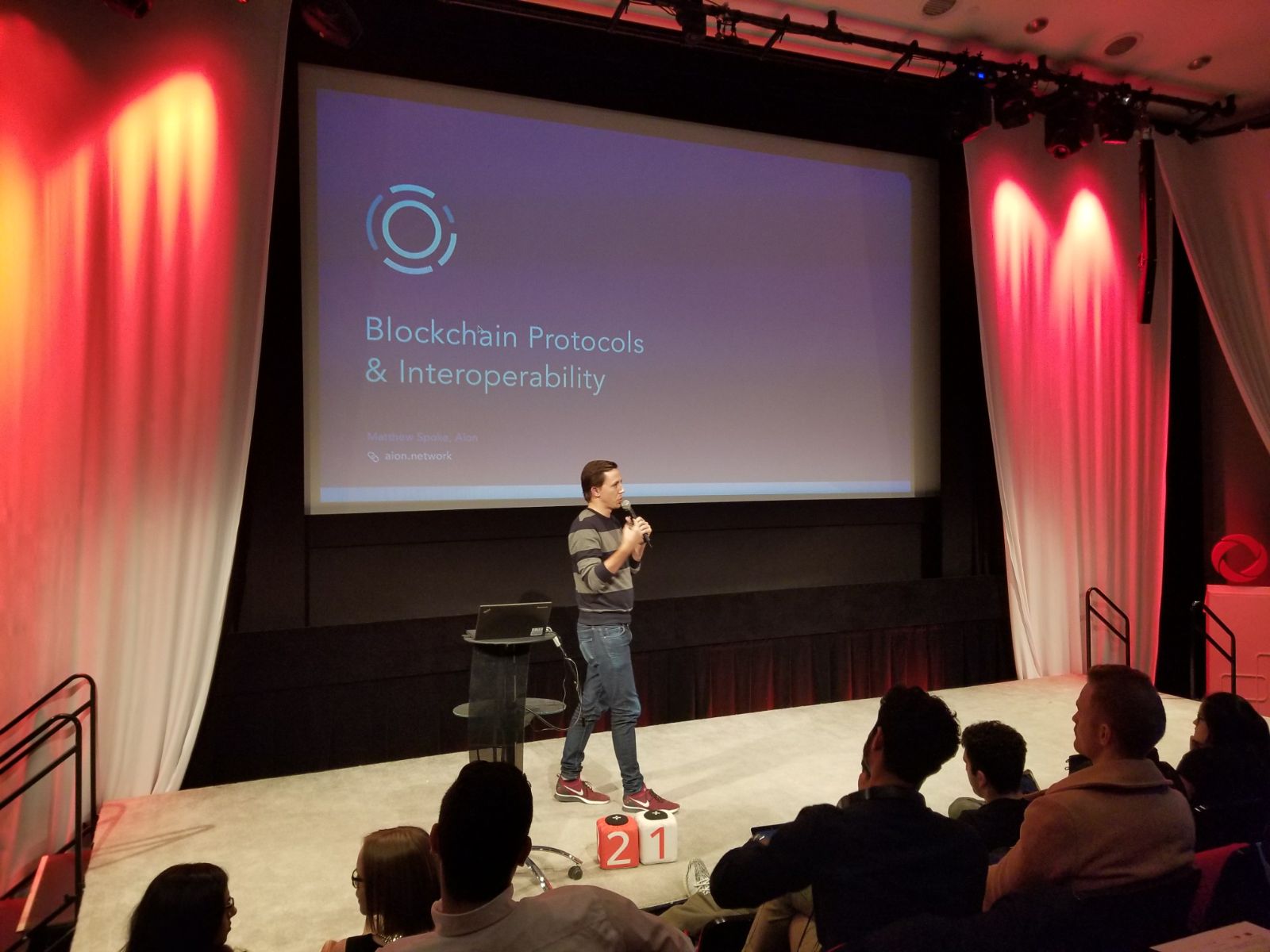 A detailed recap of the event is here
The Entrepreneurship Society hosts three distinct types of blockchain events including Coding, Update and Demo, and invite only lunches for industry thought leaders. Our next Updates and Demo events is March 27th at Twitter and details on our invite only lunch are here.
We'll be announcing our next coding event soon, but here's a recap from our last one we co-hosted with BlockGeeks.